Q- switched Nd Yag - TTM-1
The Q-switched Nd:YAG lasers are with dual wavelength, 1064nm and 532nm. It is used mostly for non ablative skin rejuvenation, darkened scars, brown birthmarks. It is recognized for its ability to remove a wide range of tattoo colors. The 1064-nm Nd:YAG laser, which has the deepest penetration and carries the least risk for hypopigmentation, is indicated for black and dark blue pigments. It is considered the ideal choice for tattoo removal in dark-skinned patients, since its longer wavelength represents a lower affinity for melanin. The 532-nm Nd:YAG laser is effective for removal of red, brown, and orange pigments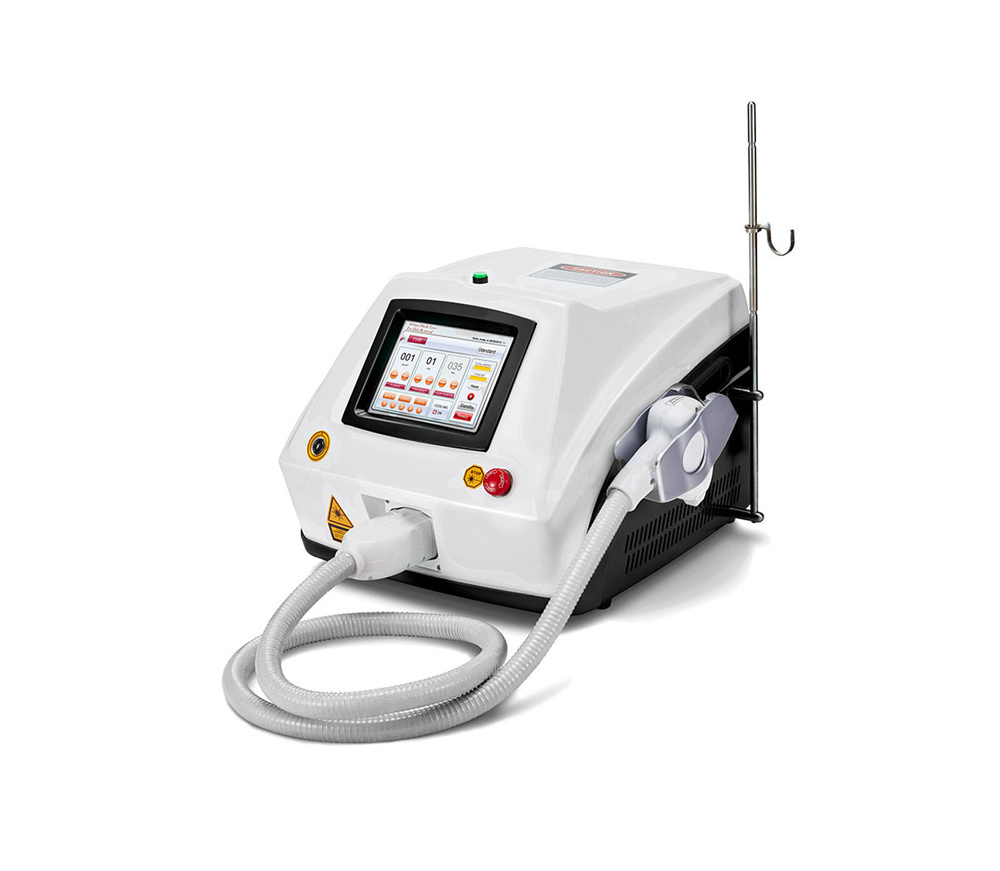 Advantages:
-Pain free and comfortable
Slowly increase the temperature by constantly moving the handpiece during treatment, the energy is delivered uniformly, and the patient feel comfortable
The laser system with an efficient skin-cooling system (Sapphire surface contact cooling tip) is used to chill the skin during treatment period, to minimize the uncomfortable of thermal damage to surrounding skin cells.
-Works with all skin type
The high average power, low fluence, and high repetition rate, so that the energy is delivered safely for all skin types.
Enables you to treat in only 15-20 minutes.
Applications:

-Removal of unwanted tattoos
-Treatment of pigmented lesions on skin types I-IV
Specifications:
| | |
| --- | --- |
| Wavelength | 532 nm, 1064 nm |
| Energy | 400 - 1000 mJ |
| Spot Size | 1.5 - 4mm |
| Repetition Rate | 1 ~ 5Hz |
| Pulse width | Up to 200 us |
| Operatiing Mode | Q-switched |
| Power Supply | 110V/220V |
| Dimension | 500mm*410mm*360mm |
FAQ: