Matrix (Gynecology Handpiece)
Laser vaginal rejuvenation procedure is a plastic gynecological procedure which involves restoration and transformation of anatomy and anatomical functionality of the vagina in order to achieve more desirable experience during sexual life. The procedure also restores, tightens and improves the overall tone of vaginal walls and may improve the anatomical functionality. In addition to transformation of the vaginal surface, it also results in narrowing of the vaginal canal.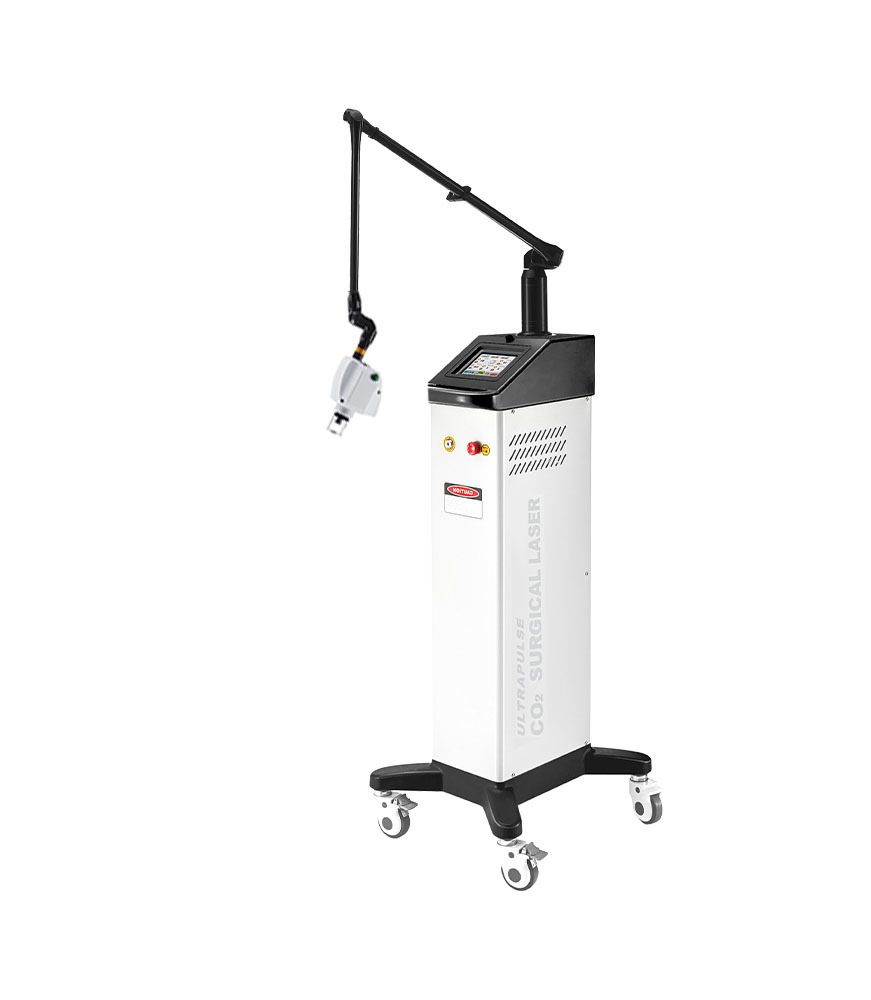 Advantages:
CO2 laser produces higher power with relative efficiency, provide less tissue trauma and edema, which lead to minimal heat damage, much short time for healing

As ablation occurs, CO2 deep heating stimulates collagen growth and remodeling while offering the patient comfort level and convenience that approaches non-ablative resurfacing.

No matter normal handle for skin, or gynecology handle for vaginal use, fractional technology distribute the laser energy in an even pattern, which produces balanced vaporization, coagulation, and the thermal effects on the tissues. These effects cause collagen contraction, producing a tightening effect that is considered to be effective for the resurfacing.

The combination of surgical, fractional, gynecology based on different handles, help the CO2 laser system extend more clinical applications.

High-efficiency TEM00 Laser Mode Structure

Good stability, Long life and Light-weight

Air-cooling, without water replacement
Gynecology System:
Use an articulate arm probe with automatically 360°rotation technology, It emits laser energy at a controlled depth inside the vaginal mucosa and achieve the functions of tighten vaginal, promotes collagen fifiber proliferating, remodeling; improves vaginal mucosa microcirculation and vaginal dryness, increases cell secretion and dynamic reaction function.

Applications:
Vaginal tightening& whitening, vaginal rejuvenation.

Moist vagina, increase secretion, eliminate dryness

Maintenance vagina, deep rejuvenation, prevent aging.
Fractional System:
The CO2 laser equipped with the fractional scanner, delivers 10.6μm laser in fractional manner into the skin while leaving the untreated surrounding areas intact. Laser creates microscopic thermal dot on surface and performs within tissues, offering improve skin tightening, age spots, fine lines, acne scars, stretch marks removal.
Applications:
Skin peeling:

Skin rejuvenation

Acne scars removal

Wrinkles removal, pore reduction

Pigmentation removal

Aging, sagging, skin tightening
Specifications:
| | |
| --- | --- |
| Wavelength | 10600nm |
| Laser Type | RF tube (glass tube optional) |
| Mode Structure | TEMOO |
| Max Power | 30W |
| Aiming Beam | 2mW (650nm diode) adjustable |
| Articulated Arm | 7-joint spring-balances articulated arm |
| Laser Operation Modes | CW, Pulse, Ultra Pulse |
| Tissue Exposure Modes | Continuous, Single pulse, Repeat pulse |
| Power Supply | 110V/220V |
| Dimension | 520mm*440mm*1470mm |
FAQ: